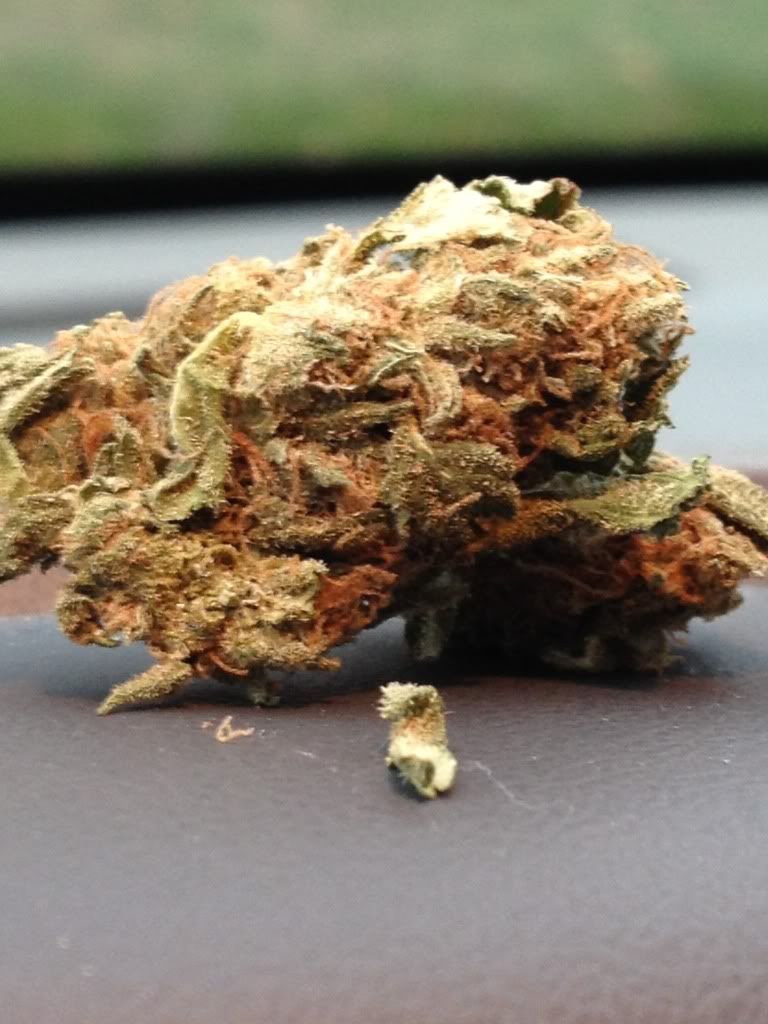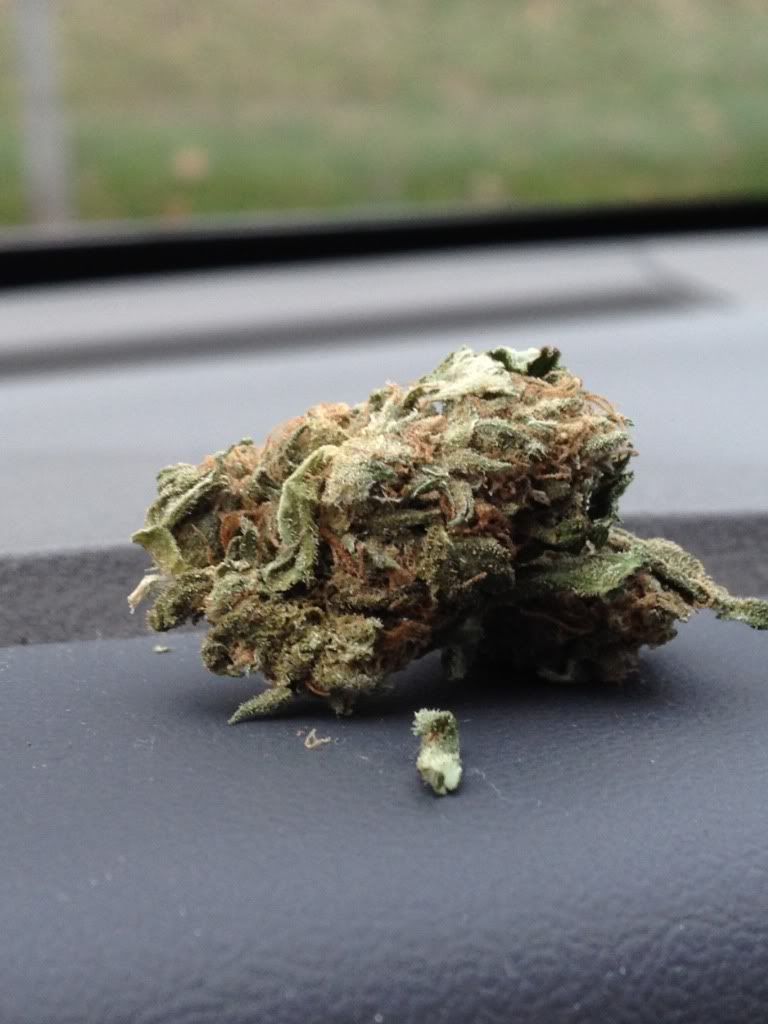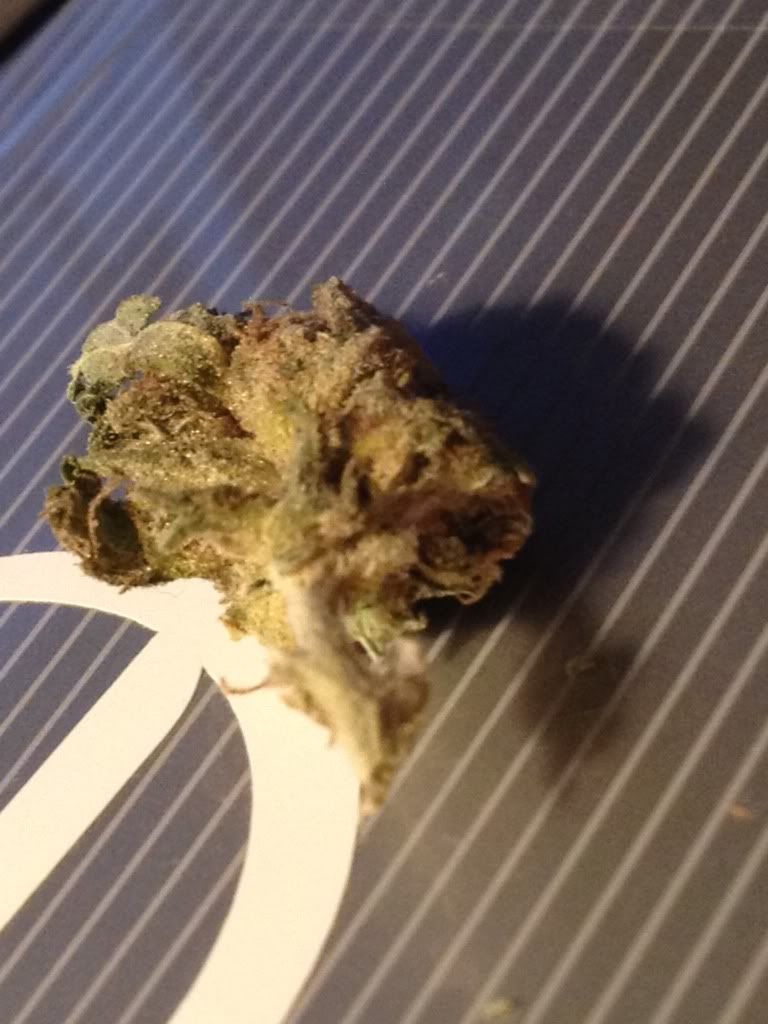 Strain:
Grand Daddy Purple
Grade:
B+
Genetics:
Purple Urkel x Big Bud (Indica Dominant)
Price:
$20/g, $60/8th
Looks:
A nice shade of green that contrasts beautifully with the bright orange pistils covering a large portion of the bud. The grower did not trim the plant very well, but it's not really a big deal, I'll smoke them anyways it's all part of this great plant. The bud is frosted in large trichomes, I was able to be a of a sparkle of light in them while examining closely. It was obviously not grown under cool conditions as it is not purple in looks.
Smell
The smell of this nug isn't strong when you are directly smelling the bud, but once broken up or if it is let sit in one spot for a while the smell is much stronger. The smell itself is something I've never smelled in weed. A skunk smell with purple and earthy undertones.
Taste
I picked up very earthy, nearly diesel-ish tastes from this strain, I wish I had a vaporizer to pick up the true flavor of the strain.
Buzz Type:
A nice body stone that will leave you tired if you sit around, but if you do something active (I smoked 2 bowls before hockey practice) it will keep you up and going until after you have come down.
Overall
I think it is a great bud that I am glad to have had a chance to pick up a little to test out from my
bud
dy. I was a dissapointed that the smell wasn't too strong and the high wasn't too special, it didn't pack the punch some strains do, but I still enjoyed it, so I gave it a B+
Camera is the iPhone 4S
I had this strain a few days ago and it has been all burned up for a while now, so I don't recall everything perfectly. Cheers!